A common theme at recent conferences that I've attended is the importance of communication. On Friday I spoke at the Shoulder Study Day in London hosted by Professor Tony Kochar. The presentations were excellent and whilst there was a significant amount of technical content that related specifically to the diagnosis, treatment and rehabilitation of shoulder injuries, there was an underlying thread throughout each talk. The importance of communication.

My presentation was no different.

I went into great detail about how I pulled together a return to sport programme for one of the athletes I work with. I shared my underpinning approach, the science that backs the choices I made and numerous examples of the programmes that we used throughout the process. But I think the most powerful slide in the presentation was this one.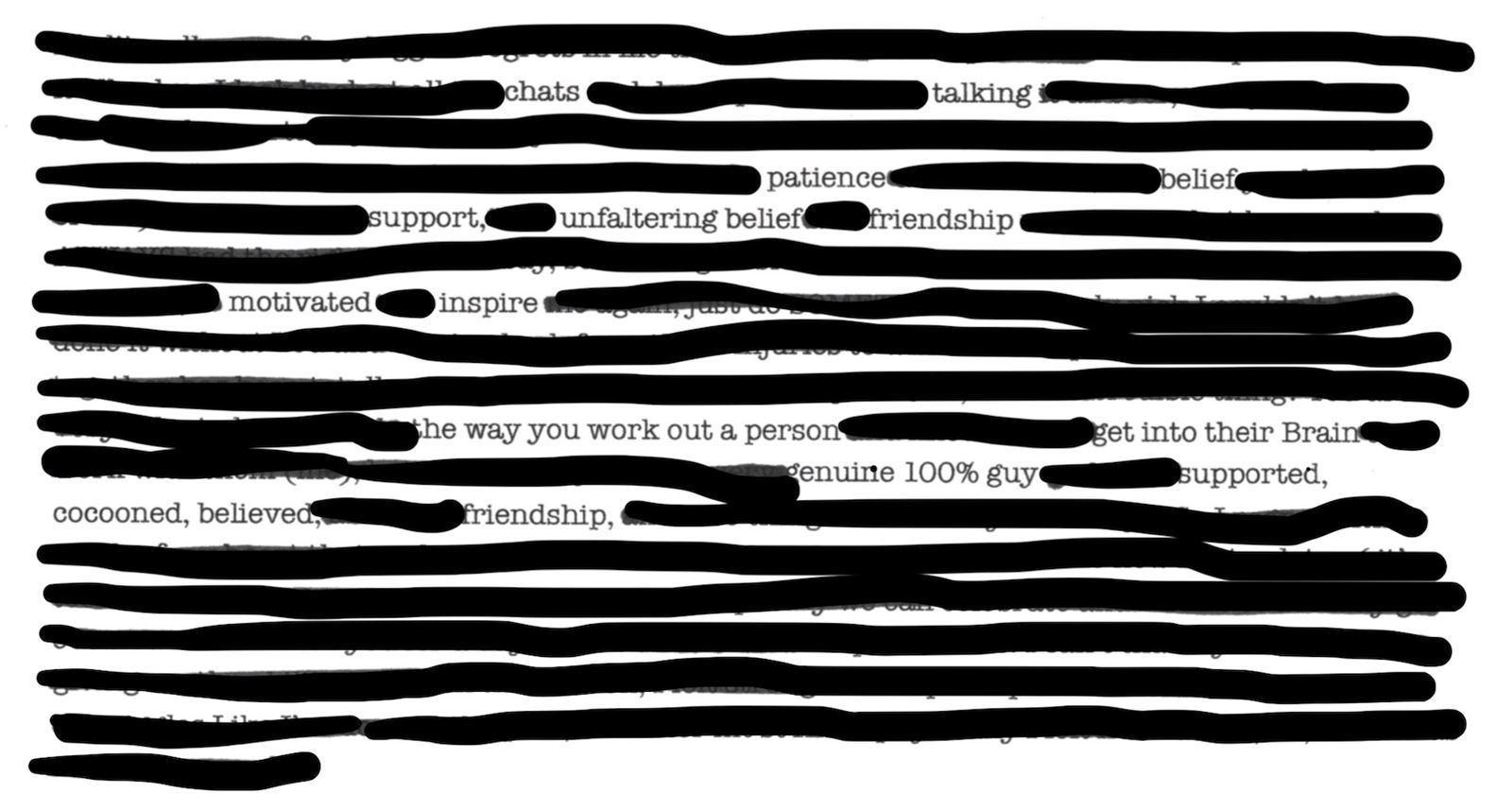 This was taken from a Whatsapp message that the athlete sent to me at the back end of last season. I pulled out the key words. At no point did the athlete congratulate me on my wave loaded undulating block reverse periodised plan (I'm not even sure if that's a thing!), they didn't say how wonderful my spreadsheets were or how nice my programmes looked. They didn't thank me clever long words I used (probably because I didn't use any!) or for the copious amounts of evidence and research I reflected on whilst putting together the programme.

Nope...funnily enough, they weren't impressed by that stuff.

Instead they spoke about...

CHATS - TALKING - PATIENCE - BELIEF - SUPPORT - UNFALTERING BELIEF - FRIENDSHIP - MOTIVATED - INSPIRE - THE WAY YOU WORK OUT A PERSON - GET INTO THEIR BRAIN - GENUINE 100% GUY - SUPPORTED - COCOONED - BELIEVED - FRIENDSHIP.

Now, I'm not for a moment suggesting that you can get by on this stuff alone. You need the books smarts and experience to be able to pull together a programme that works. But, that programme won't count for much if you've not got some GLUE holding it all together.

Regardless of what your job title is, if you work with other humans then you're a coach...we are all coaches...

COACH: helping others to improve, develop, learn new skills, find personal success, achieve aims and to manage life change and personal challenges. Coaching commonly addresses attitudes, behaviours, and knowledge
As Ian Jeffreys' would say, "the success or failure of a programme will rest upon a range of diverse factors, many of which may not appear directly related to its quality."

One of those diverse factors is your ability as a coach to engage with the person you are working with, and if you don't believe me then maybe the words of Ashley Jones (I've paraphrased what he says toward the end of this fantastic interview) will act as a reminder of what is actually important when putting together training plans and programmes.

"The simplicity of programming combined with the complexity of getting the athlete to do something unnatural"

Lets keep the programme simple and spend time working on the most complex element (the other person in the relationship).