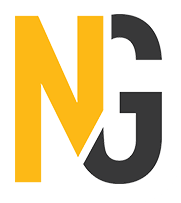 Know it alls, difficulty and opportunity, decision making and hot streaks.
sent by Nick Grantham |14th December 2021

"In the middle of difficulty lies opportunity."

Albert Einstein
Damian Hughes calls it the 'messy middle', the bit where any project becomes a right royal pain in the backside. This is often the point where we give in, but everyone would be doing it if it were easy. See the challenge for what it is, an opportunity.
Source: Albert Einstein

"The worst decision of all is none."

Jordan B. Peterson
I had a book that was 90% finished sat on my laptop's hard drive for a couple of years. I couldn't decide whether to publish it or not. Eventually, I grew a set of nuts and published You're Hired. Aspiring performance practitioners have bought the book throughout the world, and I wish I had decided to publish the book sooner. Sitting on the fence, procrastinating and paralysis by analysis are your enemy. Just make a decision and crack on.
Source: Jordan B. Peterson

"Hot streaks in your career don't happen by accident."

Derek Thompson
Two factors lead to a hot streak; exploration and exploitation. First of all, we need to explore a bunch of stuff, try things out, make mistakes, discover what we are good at and what we are best leaving alone. Then, once we've figured things out, we need to get stuck in immediately with some focused work to exploit what we've discovered during the exploration phase. If we get the combination right, we stand a good chance of hitting a hot streak.
Source: Hot Streaks in Your Career Don't Happen by Mistake: First Explore. Then Exploit in The Atlantic by Derek Thompson.
"Avoid people who say they know the answer. Keep the company of people who are trying to understand the question."

Billy Connolly
That rules out most of the social media! Know it alls a very quick to provide solutions, but they rarely take the time to understand the question. So when I'm stuck, I'll seek out friends, colleagues and mentors who try to understand the question I'm asking before offering up potential solutions. I don't ask the keyboard know it alls!

Source: Windswept & Interesting: My Autobiography by Billy Connolly

---
Join Me
Thanks for reading. You can get more insights from my popular email newsletter. Each week I share performance insights in my exclusive For the Win newsletter. Sign up with your email now and join us.
Join Now