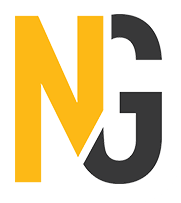 Persuasion, coveting ideas, getting good at it and being effortless and graceful
sent by Nick Grantham | 28th December 2021

"Do not covet your ideas. Give away everything you know, and more will come back to you."

Paul Arden
When you were a kid did you ever try and stop the person sitting next to you from looking at your work? I'm sure you can remember sitting with your arm wrapped around your book in the hope that the kid sitting next to you couldn't see your work of genius! In Paul Arden's cracker of a book, he describes this as hoarding. Long after leaving school people still love to hoard, desperately hanging onto ideas, not wanting to share them. But here's the thing. There's very little out there that's original, so the chances are it's not really your idea to hoard! Instead of guarding all of your ideas (which will end up becoming stale and dated), concerned that others may steal them or take credit for them. Share your thoughts, experiences, ideas and brainwaves with everyone and anyone who'll listen. Giving away all of your ideas will not only force you to go on the hunt for new ones but it will also be paid back in full by others who'll be more than willing to share their brainwaves with you!
Source: It's Not How Good You Are, It's How Good You Want To Be by Paul Arden

"True persuasion occurs only after you have built an emotional rapport with your listeners and have gained their trust."

Carmine Gallo
Hands down one of the best books I've read about public speaking. This top tip from Carmine Gallo transfers from public speaking to coaching. You can write a fantastic training programme, put together excellent training sessions, and be considered a great coach. But if you want to be a brilliant coach and elevate your coaching, you have to take the time to build connections with your athletes. When the athletes you work with trust you, they're far more likely to engage with your coaching fully.
Source: Talk Like Ted by Carmine Gallo

"You might still be in the 'being shit' phase of getting good at it" Notes To Strangers"
Source name
The Notes To Strangers project kicked off around 2015 and was the brainchild of artist, Andy Leek. Andy creates notes and posts them around London to help strangers that may be having a tough time (I got far too excited when I spotted one on my way to deliver a keynote session for Red Bull in London). This particular note is worth keeping in mind whilst you're working on something new. You may be learning a new language, trying to perfect a lifting technique, getting to grips with parenthood or keeping your head above water in a new job. When it all seems too much and you start to think that you're really sh*t, just remember that you're just in the 'sh*t phase' of becoming brilliant!??Source: Notes To StrangersYou can only thrive in a dynamic and sometimes chaotic situation if you've taken the time to prepare. I know that I'm far more relaxed if I've prepared well, even if an absolute sh*tshow is unfolding around me!
Source: Notes To Strangers by Andy Leek

"...art appears natural and elegant only as a result of constant practice and awareness of its formal structures."

Toni Morrison
Great coaches, athletes, actors, musicians and business owners can innovate, invent and cope with challenging situations with ease. How? The boring answer is they practice, practice practice. Years of practice develop structure, and only when you have an established framework can you work with effortless grace.
Source: The Paris Review

---
Join Me
Thanks for reading. You can get more insights from my popular email newsletter. Each week I share performance insights in my exclusive For the Win newsletter. Sign up with your email now and join us.
Join Now